The Store
Listings
Each boat features a short description and a gallery of images which can be clicked and enlarged. If you don't see what you're looking for please give us a call. 
 17′ Atkinson Traveler by Kerr Canoe: $2,900  Nice lightweight version of the popular Thurlow designed tripper.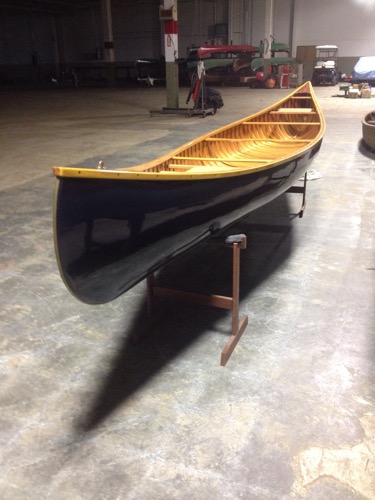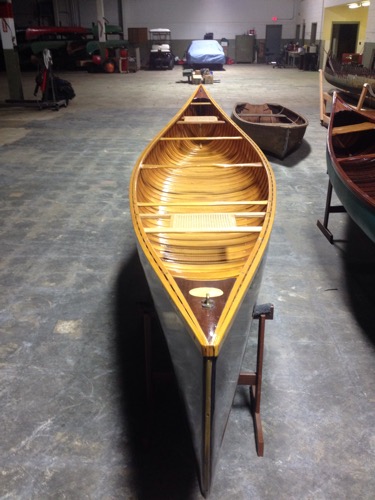 ca 1935 Robertson 16′ Canoe: $4,500  Mahogany seats, rigged for sailing (sail and lee boards not included).
1918 18′ Morris #16875: $4,500 Mahogany trim including long decks kneeling thwarts, rare D-shaped outwales, and hand-caned seats. Completely restored.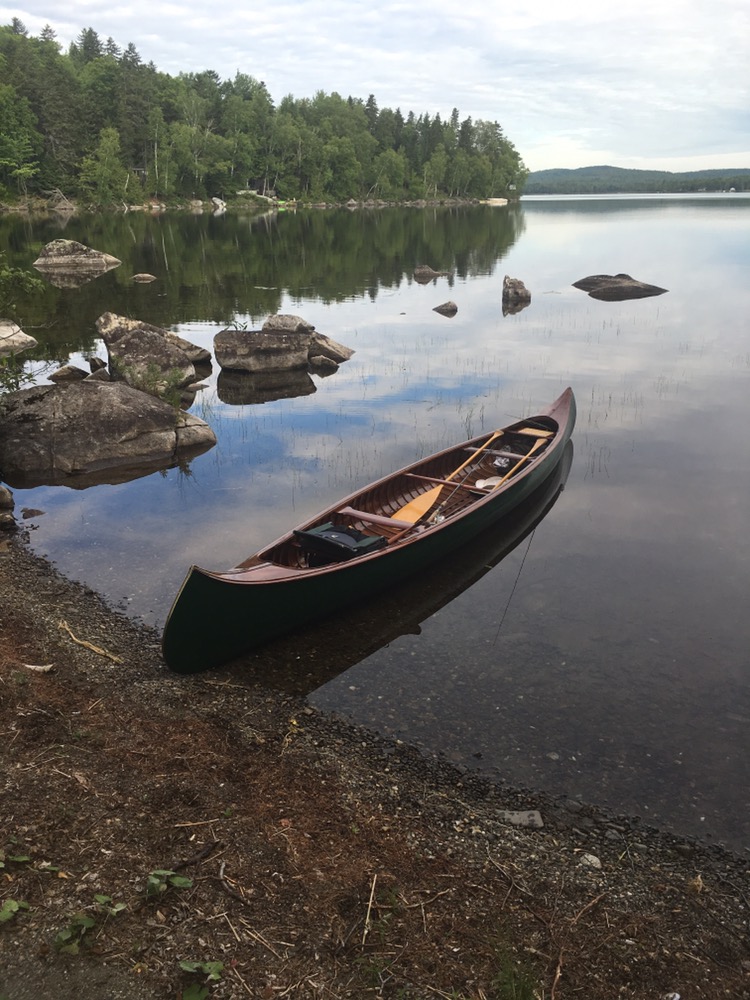 Restoration Inventory
In addition to the canoes above we several candidates in need of restoration so if you're interested in a classic give us a call.  If you would like to commission the restoration of one of these classic canoes we will discuss what needs to be done in detail and then put the canoe into the shop line-up. Your deposit and signed restoration estimate secures your spot in the line-up.  We start on canoes in the order we receive them. Obviously some require more work than others so they don't always get completed in that order but we do our best to be fair.
If you are looking for a boat to restore yourself we can certainly sell any of the inventory as-is and supply you with the necessary materials.
Brokerage
Looking for a particular vintage canoe to paddle, restore, or display? Give us a call – we have contacts in the right parts of the country and I'm sure we can locate a boat for you. These boats range from basket cases that are still worth saving to originals that don't need a thing. Most fall somewhere in the middle and with a little work will be good to go for another generation.
If you're looking for something a bit bigger and faster (in wood of course!) we can help with that as well.