McPhillips Penn Yan Hunter
Penn Yans were built using western red cedar even for the ribs. Red cedar is more brittle and that certainly showed in this canoe. Many of the ribs were cracked, some multiple times, requiring backside repairs to several and a couple of replacements. We also replaced one of the stems that was too badly split to repair.
April 20th: Canvas on!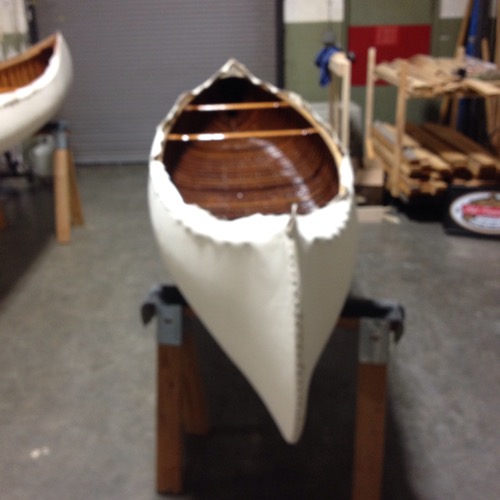 May 10th: Filler
June and Juky were crazy in the shop and we didn't do updates as we should have. Since the last post we've finished the varnish and done all but the final coat of paint.