One of the drawbacks to working with something you love is finding time to actually enjoy the results. So I loaded up my canoe and went paddling today with some friends on a section of the upper Tallapoosa River located near Heflin, Alabama. It was about a 4 hour leisurely float with only a couple of challenging spots – a trip regularly used by Tallapoosa River Outfitters because even a novice would have to work at getting into trouble. Much more wood-friendly than last year's trip down Terrapin Creek without enough water to run many of the shoals.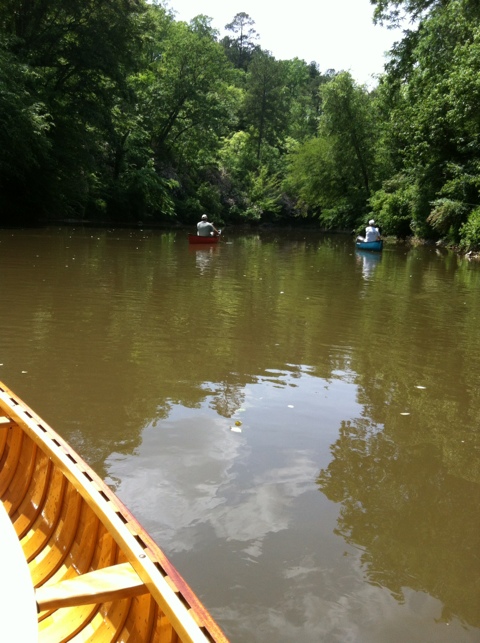 Mountain laurel was still in bloom along the bluffs. Yes, mountain laurel in Alabama.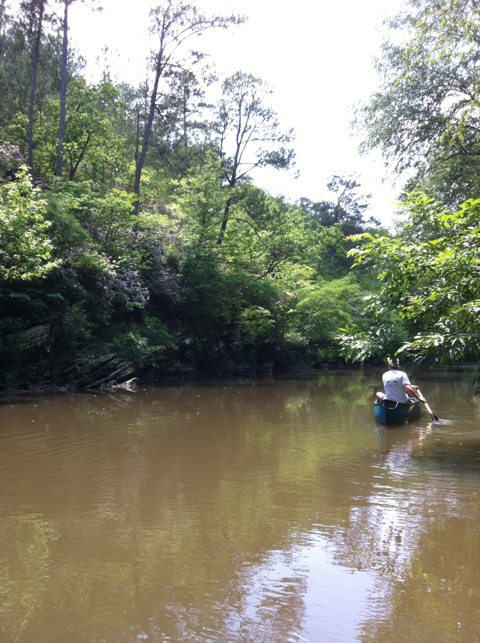 Toward the end of our trip we came across this little guy who had gone over the bank and couldn't get back up. He was reunited with his anxious mother up in the field above the river.