Bending the 10′ x 5″ x 2″ white oak transom frame a few weeks ago was a walk in the park compared to these thin outwale caps: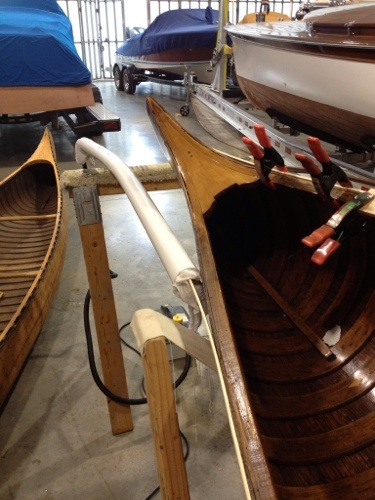 They tried to twist, roll, flare, kink, and one end started to split but we prevailed. This was last Saturday at the end of a long run working on several difficult projects. I dragged my butt home and succumbed to what my wife refers to as a "man cold". I'm not sure why she genderizes the cold from hell. Like she could handle 48 hours without measurable sleep any better 😉
It's nice to be crawling out the other side!